Contact Rockville Centre Wine & Spirits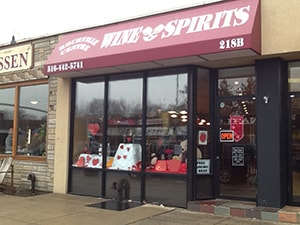 We encourage you to contact us if you have any questions about our stock or any special events. You may call us or fill out the form below and someone will contact you shortly.
Rockville Centre Wine and Spirits
218 North Long Beach Road
Rockville Centre, New York 11570
(516) 858-2199

Contact Form
Location
Directions to Our Store
Please enter your address, zip code or city and state below for door-to-door directions to our store.